In the splendid Adamanta of Milos you can find the Aproopto club. There every night beats the heart of amusement. Under the sounds of Greek and foreign music a magic atmosphere is created with a lot fun and spirit. Those crazy nights are followed by many happenings as well as you try our fantastic cocktail...
Many things happen by chance...
APROORTO only... One!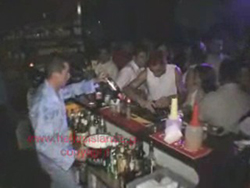 APROOPTO music club
Papakinou Beach, Adamas, Milos, Cyclades, GREECE
e-mail: aproopto@hellasislands.gr
---
© 1995-2006/7 akron-hellas.net Hellenic tourism information